Products
Cabinets Mats
Xtreme Mats are made to fit many different standard sized base cabinets. We manufacture the mats to fit the depth of kitchen and vanity cabinets. Xtreme Mats are under-sink cabinet mats that are custom-fit and uniquely manufactured to safeguard any cabinet from water damage, product spills, stains, scratches, and much more. We have specifically designed our under-sink drip mats to offer maximum protection by creating a product that can hold up to 3.3 gallons of water. Xtreme Mats can offer maximum protection, reducing the potential for water damage to the cabinetry and flooring surface. Xtreme Mats have a capacity, flexibility, and lifetime warranty that far exceeds other drip trays and sink mats on the market.
Benefits:
Contains water within the mat
Flexible mats easy to install
Prevent mold and mildew growth
Reduce insurance premium increases
Increased longevity of your sink base cabinet
No VOC / no smelly cabinet
Buy now
Water Sensors
Get notified with an audible alarm as soon as a leak happens and protect your home and valuables from water damage with an Xtreme Water Sensor. No WiFi or power needed! Place inside any sink base cabinet, on our under-sink cabinet mat, next to your hot water heater, or HVAC unit. Xtreme Mats have a location designed specifically for our own Xtreme Water Sensor. Just place the sensor on the mat and relax! The alarm activates when water touches the two metal posts on the bottom of the detector.
Potential areas prone to leaks:
Water heater
Sink cabinet
Boiler
Sump pump
Washing machine
Behind toilets
Radiators
Under dishwashers
HVAC units/AC returns
Behind refrigerators
Buy now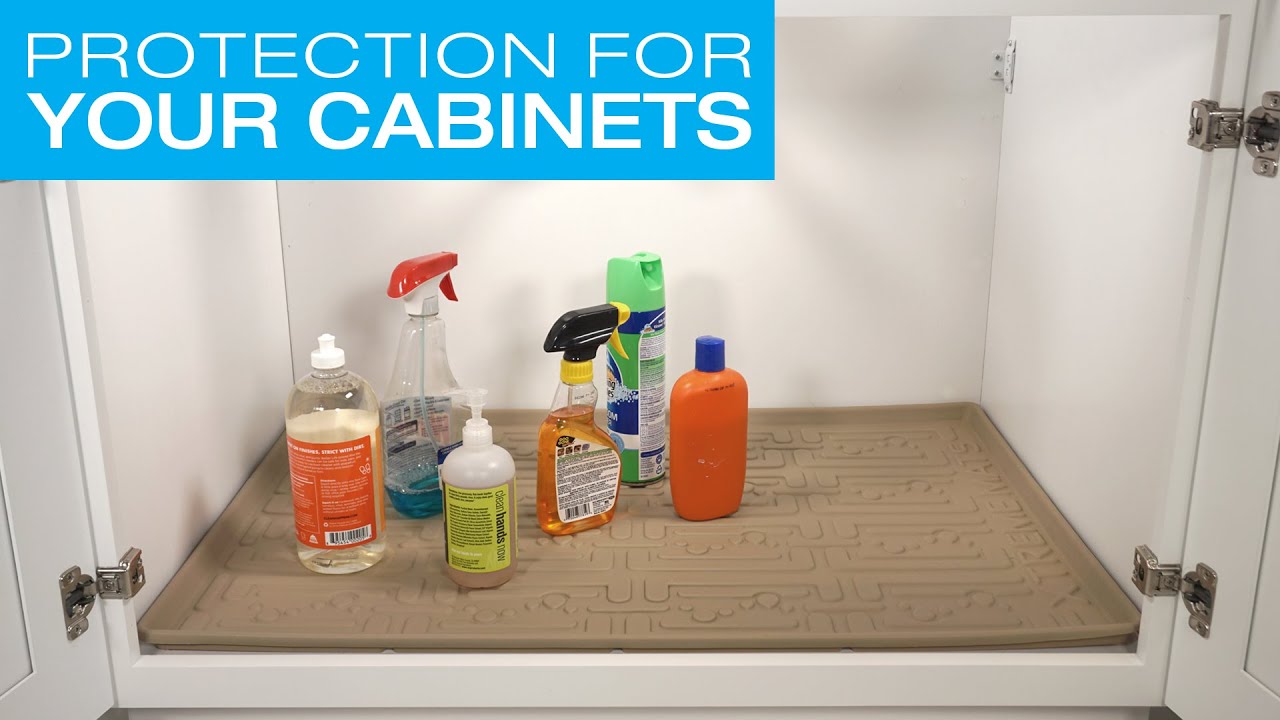 Why xtreme mats are better than the competitors
Xtreme Mats protect your cabinets and floors from damage caused by plumbing leaks, stains, scratches, product or chemical spills, and much more. Xtreme Mats can hold up to 3+ gallons of liquid in the event of a leak or product spill, making our mats the leader in the industry. Our mats are flexible and produce no toxic VOC's. Xtreme Mats are easy to install and can be removed quickly for clean-up. Our under-sink cabinet mats are the perfect solution for messy, dirty, or disorganized cabinets. Xtreme Mats keep water and other liquids from seeping in the cabinets, lessening the chance of water damage and potential mold and mildew issues caused by prolonged leaks. When you purchase a cabinet mat from Xtrememats.com you will receive one FREE water sensor at checkout and enjoy FREE shipping*!